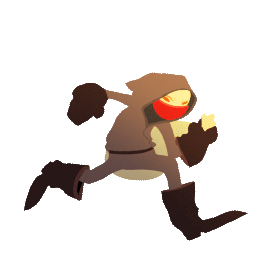 "During winter, a sly thief has been an unwelcome guest in every house, shop and manor in the Sleighlands. Sometimes, the thief would take everything of value within; other times, it was enough to deprive the kids of gifts for the Wintermas.
In either situation, the thief would leave a pair of dice in a prominent location as a calling card to let the owners know who had burgled them. The mysterious ghost became known to the locals as 'Chance'.
A typical conversation in Sleigh Land at this time:
"My dear, whatever happened to that marvelous toy you bought for your kids?"
"Oh dear, it was taken by Chance."
So the town's mayor formulated a plan to best the culprit by allotting guard routes and hiring help from the adventurers guild to capture the elusive thief before the festivities begin ".
This game is beginner friendly and can be adopted to include experienced players as well.
| Date and time | 18 Dec, 12pm |
| --- | --- |
| Place | Watson's Indiranagar |
| System and Setting | D&D 5e |
| Safety/content tool | _ Lines & Veils_ |
| Character creation | Pre-generated character sheets available as handouts for players |
| Number of players | 4 |
Current players: 4/4 ( Closed . Thank you folks )
Drop a reply below if you want to participate in this adventure!